Magnetic Transporters > UHV Wobble Sticks: MCTS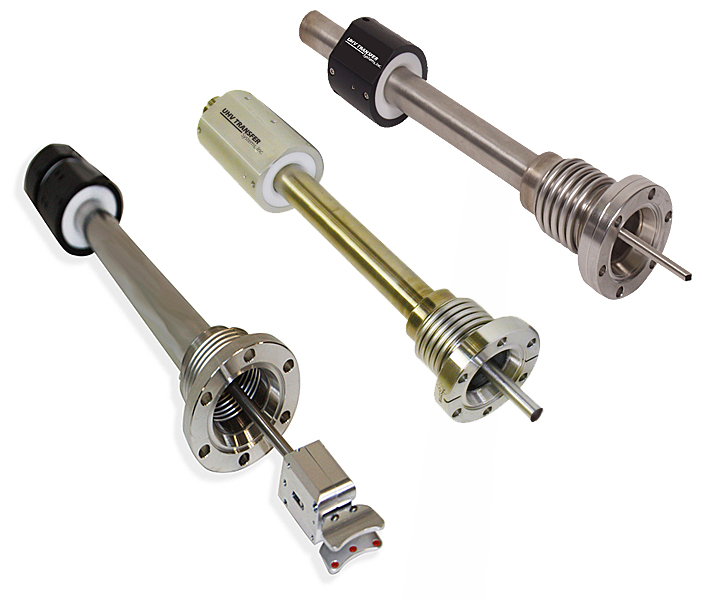 UHV TransferStick with Linear or Linear/Rotary and Angular Motion
The Model MCTS, Magnetically-Coupled Transfer Sticks are an economical way to perform simple linear-angular motion within a vacuum system. They are robust and reliable reducing the risk of leaks by eliminating the use of edge welded bellows.
Rare earth magnets "outside of vacuum" provide a strong magnetic coupling. The unit is completely UHV-compatible and with the external magnet carriage assembly removed, it is bakeable to 250°C.
Standard TransferSticks are available with 4.5 inches of push-pull linear travel and an angular tilt of ± 15 degrees.
SPECIFICATIONS AND DESCRIPTION
MODEL
MAHVM
Material
Flange, outer tube and square shaft
304ss
Actuator Housing
Anodized Aluminum
Seals
Hydroformed ss Bellows
Rare Earth Magnets
NdFeB
Performance
Vacuum Range
1x10-11 Torr
Linear Decoupling
4 lbs.
Angular Movement
± 15 degrees
Mounting
2.75" CF
Weight
Approx. 2 lbs
Specifications subject to change without notice.
DIAGRAM OF TYPICAL Model MCTS-LO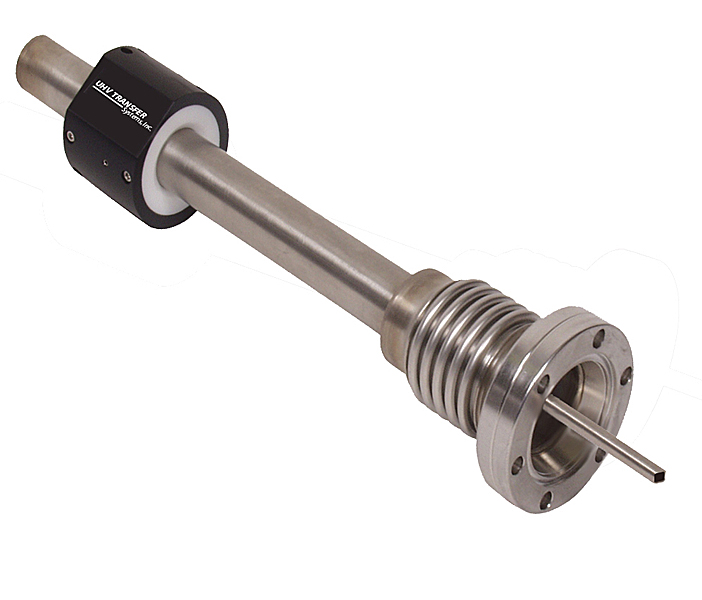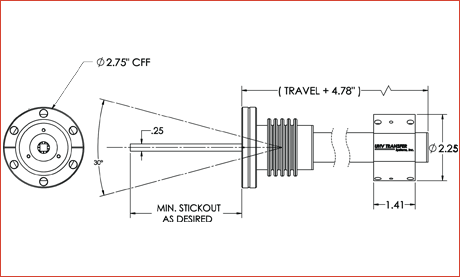 DIAGRAM OF TYPICAL Model MCTS-LR